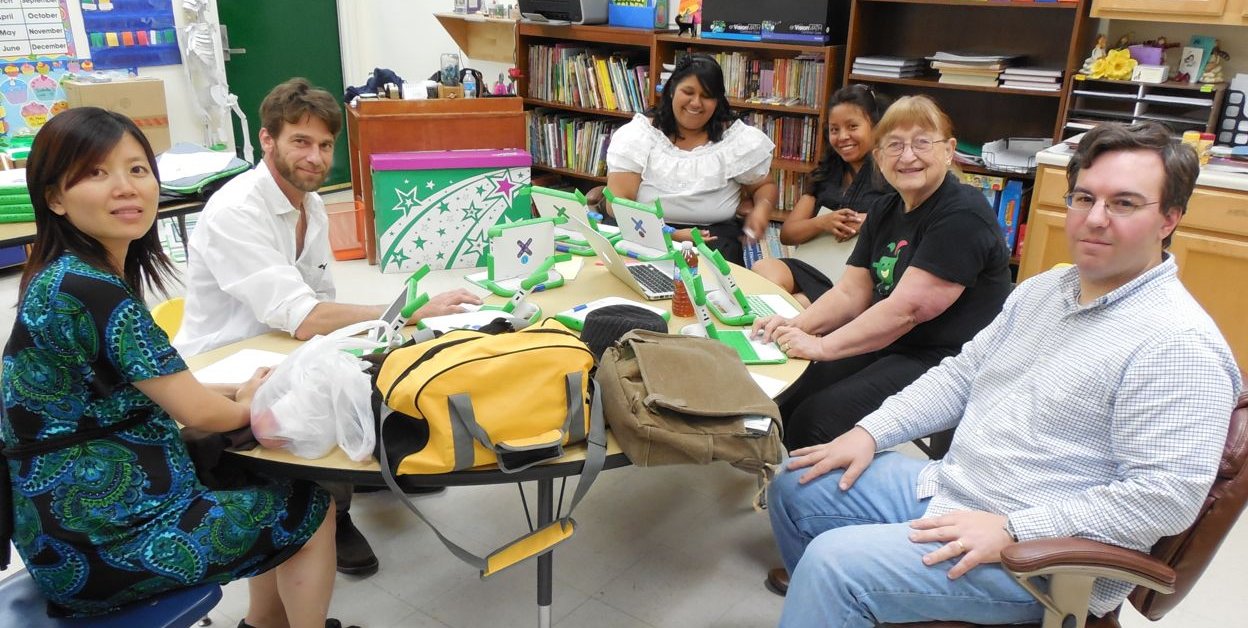 I just got back from the first Internet-in-a-Box deployment at a school for kids in a women's shelter. They were thrilled to have the Internet-in-a-Box and a dozen One Laptop Per Child laptops.
Everything worked out of the box. I set them up with a GoFlex Home wired device and a WRT54G access point. The only hiccup is that the OLPC laptops (all slow first model units from circa 2006) struggled a bit playing the Khan Academy videos.
They have promised to give both us and the OLPC group a lot of regular feedback.
Our second deployment is now on its way to Sierra Leone. I dropped it in the mail yesterday, and our local contact will be flying with it to Sierra Leone on Wednesday. He administers IT for half a dozen schools there.
Next week I am flying to Toronto for a hackathon with the OLPC "School Server" team to find ways to integrate Internet-in-a-Box with their efforts. They administer over 10,000 school servers world wide and are working on a new version.
I've been a bit introverted and haven't been issuing a lot of group tasks. There has been a lot going on and I've been keeping my head down and fallen back to my habit of just getting all these things done myself.
But, I DO need help on IIAB. After Toronto next week I simply cannot afford to continue to spend this much time (and money) on it.